Hitched, Volume 1
Release Date: July 5
​Early Praise for HITCHED:
"Charming, swoony and playful, Kendall Ryan's Hitched left me salivating for more. More Noah, more Olivia, more of this series which already has my heart all aflutter, my smile perma-pinned to my face, and my mind aching for answers." -- Give Me Books
"Hitched was a perfect non-stop read!" – Jacqueline's Reads
"Childhood friends and now frenemies forced to wed and make a baby in mere months? I'm IN!" - Bookalicious Babes Blog
"Fun, flirty and steamy, Hitched will have you addicted from the first word! Kendall Ryan delivered big time, I'm practically salivating for more!" - Angie, Angie and Jessica's Dreamy Reads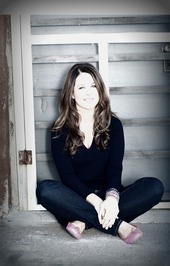 ABOUT KENDALL RYAN:
Romance author. Shamelessly addicted to bad boys, kissing and steamy romance novels brimming with dark, angsty tension.
Links:
Goodreads I Website I Facebook